Finally A Site That Sums It All Up!
Place your business or favorite stop where it will be seen! Great Lakes Drive is a destination that combines research and experience with great regional information and links you may have missed, and places it in the path of the Great Lakes traveler. No Search-engine can put this much information about the Great lakes in a single click. Take a look at the website and you'll see what we mean. Then, take a  look at the offerings below and you'll see we mean business when it comes to driving it toward you.
"Highlighting what makes the Great Lakes… Great. —YOU!"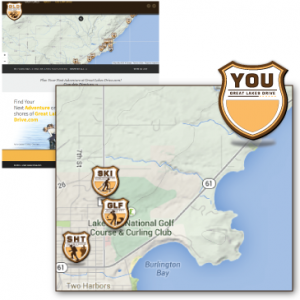 List a Location. It's FREE.
All listings on the map are FREE. Plus… you get a full page dedicated to you! We don't accept all places but when we do, we try to find the most interesting and most relevant to the Great Lakes experience, to include: unique sports, accessible adventures, historic sites, great businesses, and fun ideas and links that will make planning a trip to your area… easy. If you have a business or a favorite spot that is not listed on our map, click below and let's get it up for everyone to see!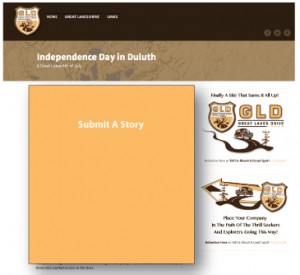 Submit A Story!  We May Just Put It Out There.
You've been there! It's probably already on your Blog. Now, if you think it fits our content and audience, send it to us. We would love to consider it for publication and add you to our upcoming GLD PAPERS section. Click below to learn more about adding a story to "The GLD Papers".
"If you would like to advertise a product or service to customers that are actually looking for what you offer, let us know. We have an affordable solution for you."
Contact Our Team!