Title Of Your Article Here!

by: Author Name

Select a portion of your article or write a summary of your blog and place it right here so when someone clickes on your GLD icon and comes here, they are interested enough to click the link below to your site and the rest of the article!

You are welcome to place your entire article on this page if you like, but we also understand the value of links directed to your site and give you the choice.





About the Author Section: Place a short biography about yourself or organization here and let the world know who you are and why you should be considered a credible source!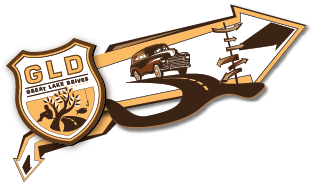 Check it Out! This Is Your Section!
Post A Link To Your Blog Article Today!

It's FREE! — Great Lakes Drive Sums Up the Great Lakes, and is the easiest way for travelers to find a link to things they didn't even know existed even so others do. This open-source experience allows you to present your knowledge and experience about a place or topic that relates to this wonderful group of lakes. We can't cover it all so why not share the site with those that can. You may even become a featured author, leading to more traffic to your site!
It Helps People Find You! — If you are currently or considering earning money from Pay-per-Click or affiliate advertising, then every link back to your site helps your bottom line. GLD (Great Lakes Drive) can't cover all the territory with its team, so why not share the work of our team in building the site with others. GLD does have some checks & balances to assure a family friendly fit to GLD's mission of providing quality information to everyone, but that only assures that you can be proud to be listed on GLD.
It Gives Your Site Credibility!— Besides providing you an extra link to your site and another place to promote your hard work, GLD values it's content and makes sure the source can be proud to list on GLD. In addition, from time to time GLD will feature articles and authors on the homepage, right up front. GLD also provides quick links to topics that mark out the exact locations in a simple click that prior to this could take days to find by bouncing around to multiple sites and resources. GLD crosses borders with a click of the mouse or a tap of the finger and you need to be a part of the excitement!
Plus… With content and domain names changing all the time, feel free to remove your update your article and links any time!

…There's No Reason Not To Do It!
Please use the form below to submit your story.
Once we have reviewed the information provided we will (1) program the page with your information, and (2) send you a notification and link to the page so you can approve before we go live or make adjustments to your comments!
Have a Great Lakes Day!
Lat-Long Locator
"If you would like to contact us with questions, or advertise a product or service to customers by placing an ad directly on the site or letting us know about an affiliate program you would like us to register with, let us know."
Click the button below and we will get back with you as quickly as possible!
Contact Our Team!