Coming In 2018 A Passionate Team of Adventurers Finding Your Future Destination Towns In These Great Lakes States.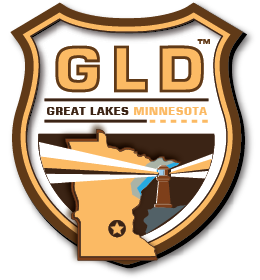 Minnesota
Estimated Population: 5.52 million
Highway 61 is approximately 152 miles long, between Duluth, Minnesota and the Minnesota/Canadian border. If driven straight through it will take about 3 hours.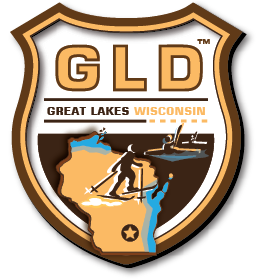 Wisconsin
Estimated Population: 5.78 million
If driving through Wisconsin from the Minnesota border to the Michigan border on highway 13 and US-2, it is about 145 miles in length and will take nearly 3 hours.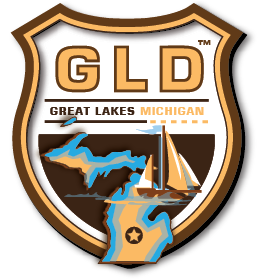 Michigan
Estimated Population: 9.93 million
If driving from Ironwood Michigan to Sault Ste. Marie, with a stop at Hunter's Point, you would travel approximately 502 miles, without the great side trips MI offers.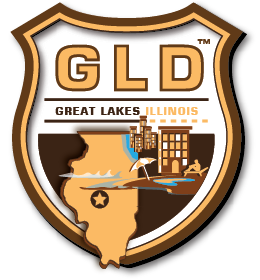 Illinois
Estimated Population: 12.8 million
EDriving along Lake Michigan, through Chicago, you will travel 68 miles from the Wisconsin border to the Indiana border, but you can get fairly close to the lake all the way.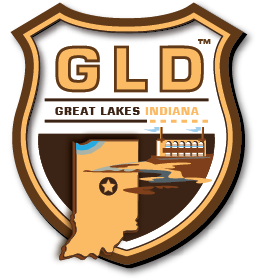 Indiana
Est Population: 6.63 million
To cover the Great Lakes shoreline of Indiana you only have to drive 47 Miles. make sure to stop at Indiana's Dunes National Lakeshore.
Ohio
Est Population: 11.6 million
From the Michigan borer to Pennsylvania, you will cover 196 miles of Ohio road on the southern shore of Lake Erie, the fourth largest of the five Great Lakes.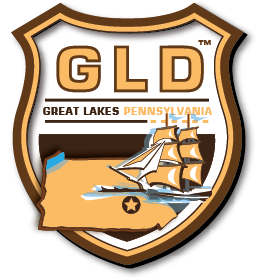 Pennsylvania
Est Population: 12.8 million
Pennsylvania claims 45 miles of Lake Erie shoreline. Make sure to drive the Seaway Trail, and visit the exhibits marked along the route.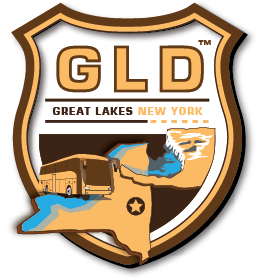 New York
Est Population: 8.54 million
New York has more than 350 miles of lake shore along Lake Erie and Lake Ontario, to include Niagara Falls, between the US and Canada.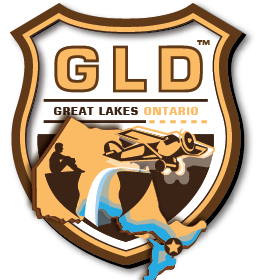 Ontario
Est Population: 13.6 million
There are a number of worthwhile routes from the North Eastern tip of Lake Ontario to Thunder Bay, but plan on about 1100 miles.
A Passionate Team of Adventurers finding your next Minnesota destination town.
Whether you're crossing the ocean or a few miles, Great Lakes Drive is working to bring you new destination towns worth a stop! One's you may ever have heard about.
If you are a shop keeper, guide, or simply an advocate for your town, consider telling us why we should highlight your town. Click on the link below!
We Are Moving Further East Every Day!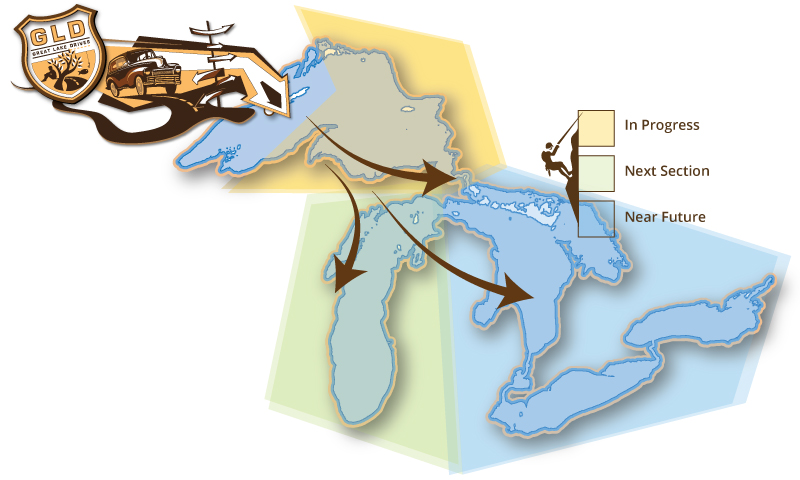 A Plan That Covers All The Great Lakes! Join In.
We are a small team taking on a gigantic task, but we are ready to play! We've begun on the beautiful North Shore of Minnesota and are now making our way around. As we move East you'll see the home page map expand and the locations under your favorite filters increase. And, if you want to do your part, send us your favorite places. Most people want to keep them secret, even so they only visit them from time to time. But remember, the more great places you tell us about the more likely your favorite businesses along the way will remain there for you to enjoy.
If you are a shop keeper, guide, advocate for your town, or someone that just loves the Great Lakes, consider placing your favorite location in front of an audience that's coming your way. It's FREE to list, so click on the link below!
Soon You Will Be Able To Narrow Your Search By State!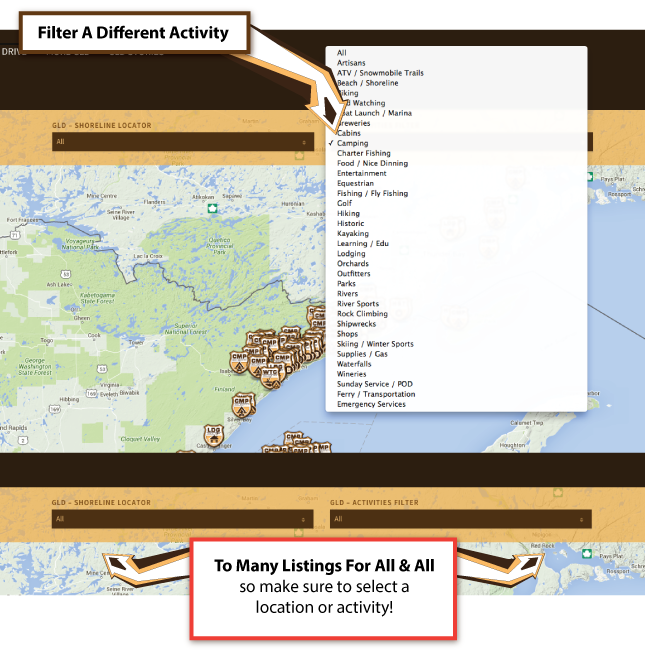 So Many Great Locations! So Many Ways To Drill-Down!
So many great places to visit around the Great Lakes that we needed to come up with a way to get you what you want to see! Make sure to use the filters or the viewable area resizing tool that you can find directly on the map, or you may find that load wheel spinning an awfully long time. We want you to find what you are looking!
"Great Lakes Drive Will Be Your One Stop Great Lakes Destination Planner."
Return To Map!