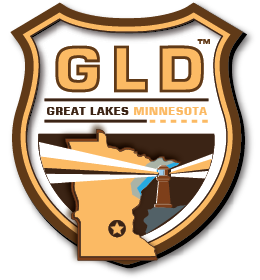 Finally A Site That Sums Up Minnesota's Great Lakes Shoreline!
Find all the festivals, events, trailrides, runs, paddles, skis and just about anything you can imagine that could take place on a street, bridge or path!
"Highlighting what makes the Great Lakes Great… In Minnesota!"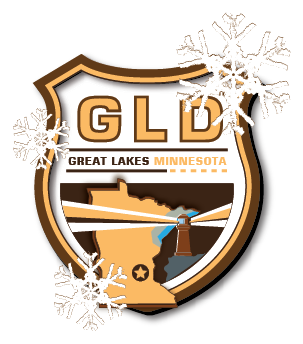 Winter
John Beargrease Sled Dog Marathon
The John Beargrease Sled Dog Marathon is the longest race this side of Canada.
January
Norpine  Fat Bike Classic
The largest fat bike racing series in the United States, the Norpine Great Lakes Fat Bike Series is a showcase of the best fat bike races in the Great Lakes region.
January
The Gunflint  Mail Run Sled Dog Race
The Gunflint Mail Run Sled Dog Race is a continuous race consisting of two legs of equal distance, separated by a mandatory layover. There are two classes in the race: a 12-dog, 100-mile race and an 8-dog, 65-mile race.
January
Hygge  Festival
Winter beauty, adventure, relaxation and coziness for miles, this beautiful little harbor village on Lake Superior is the ideal hygge destination. This year Grand Marais will be celebrating its 2nd annual Hygge Festival, February 9-15, 2018. Visitors will enjoy all the splendors of a classic northwoods winter vacation, dogsledding, snowmobiling, stargazing, fireside gatherings, cross-country skiing, in addition to the bonus of unique events to encourage the celebration and enjoyment of the wonderful things that make North Shore winters unique.
February
Annual  Sawtooth International Cross Country Ski Races
The North Superior Ski and Running Club, Inc., (NSSRC) hosts competitive and non-competitive events such as Fisherman's Picnic Running Race and this fantastic winter event; The Sawtooth International Cross Country Ski Race.
February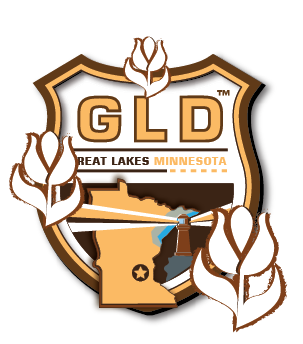 SPRING
Le Grand du Nord Gravel Cycling Classic
Le Grand represents one of the most amazing gravel courses in the United States. Beginning in Grand Marais, Minnesota's spectacular harbor, all three events follow the shores of Lake Superior before climbing to their final destinations. With more than 6000 ft of climbing and a checkpoint view overlooking the Pigeon River and Canada, the 120 mile course is the punchiest route of the three Heck Production events. The 66 mile course has plenty of climbing and miles of forested roads. The 20 mile route is a Le Grand-worthy introduction to gravel cycling with its mix of paved and gravel roads, climbing and great Lake Superior views.
May 26, 2018
Duluth Superior  Film Festival (DSFF)
The Duluth Superior Film Festival is an ambitious and innovative event that delivers film, music and art to the Twin Ports region. In its short history, DSFF has developed an exemplary reputation for presenting a distinctively imaginative and diverse line-up of international, American independent and regional films.
May 30 – June 3, 2018
Superior Spring  Trail Races
The Superior Fall Trail Races 100MI, 50MI & 26.2MI are run on rugged, rooty, rocky, 95% single-track trail with near constant climbs and descents. The race is held on the Superior Hiking Trail in the Sawtooth Mountains paralelling Lake Superior in Northern Minnesota / not far from the Canadian border. The race located approximately 4 hours North of Minneapolis, Minnesota. The Superior Fall Trail Races are very difficult / challenging races and are probably not a good choice for your first trail or ultra race (see Registration Info for qualifying requirements).
May 19, 2018
Duluth  Dylan Fest
Bob Dylan related festival.
May 19-27, 2018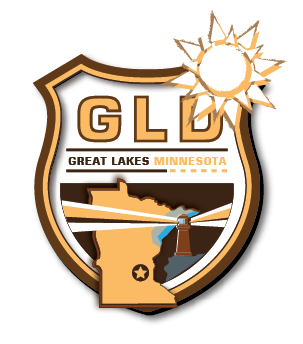 SUMMER
Grandma's  Marathon
Since their initial race in 1977, Grandma's Marathon has grown bigger than just a 26.2 mile race along the scenic North Shore of Minnesota.
June 14-16, 2018
Wooden Boat Show  and Summer Solstice Festival
Rows of hand-made and unique watercraft, a boat parade, craft demonstrations, an evening square dance, boat and tool auction, chili and brats…there's a bit of everything during our Wooden Boat Show and Summer Solstice Festival. Try your hand at a workshop or course; be inspired by the stories of boat builders, sailors and travelers; plan your next adventure. Join us as we welcome the summer season in the best way possible: talking boats, celebrating community and hanging out on the shores of Lake Superior.
June 22-24, 2018
Lutsen  99er Mountain Bike Race
Take the long way through the Northwoods. The Lutsen community is excited to welcome the participants of the Lutsen 99er, 69er, 39er 19er and kids races. Your spirit and dedication to biking inspires our entire community.
June 23, 2018
Chum  Rhubarb Festival
Pies and jams and breads! Get your taste buds ready to tackle the tangy tartness of every rhubarb delicacy known to mankind. This festival is sprinkled with tasty morsels for the entire family. There will be games, crafts, music, auctions, stage shows and food.
June 23, 2018
Park Point  Art Fair
This annual celebration of art and community is held the last weekend of June on the sandy shores of Duluth's unique Park Point neighborhood.
June 23-24, 2018
Tofte Trek  – Sugarbush Trail Run
This annual 10 KM Trail Run on the monring of July 4th is a favorite of locals and visitors alike. The run starts and finishes at the Birch Grove School on the west side of Tofte. Bring your old running shoes…..it can be very wet and muddy! The morning starts with kid's short children's "sprint" races (by age), then a youth Mile Run followed by the pack of runners (and walkers). Music, food, prizes and a good work-out! This is a fund-raiser by the Sugarbush Trail Association for maintenance and upkeep of the xc-ski and singletrack trails.
July 4, 2018
City of Duluth  Fourth Fest
Join friends and neighbors for live music, tempting treats and the largest fireworks display in the upper midwest at Bayfront Festival Park as Duluth celebrates our nation's independence on July 4th
July 4, 2018
Duluth  Airshow
Featuring the USAF ThunderBirds
July 7-8, 2018
Sidewalk Days  Festival
Make Downtown Duluth your destination for this annual shopping celebration. Hit the bricks for some shopping, mouth-watering food, entertainment and fun for the kids right in the heart of the city.
July 11-13, 2018
Movies in the Park  – Duluth
Featured films under the stars in beautiful Leif Erikson Park at sunset every Friday evening throughout the summer. Grab a blanket and a friend!
July 13 – August 31, 2018
Grand Marais Arts Festival
Over 70 local and regional artists set up by the shores of Lake Superior for two days during the peak of summer to showcase their unique handcrafted work and provide insight into their artistic process through demonstration and dialogue.
July 14-15, 2018
Taste of Duluth Festival
Taste of Duluth is an event created to celebrate the rich cultural heritage of the area and will feature great food, live music, products and services, crafts, beer and many other displays of interest that are home grown.
July 14, 2018
Two Harbors  Kayak Festival
The most unique, family friendly event to take place on the shores of Lake Superior. In it's 19th year, the Two Harbors Kayak Festival features the nationally renowned John Abraham's 18-Mile Marathon, the Ellen Anderson 10-Mile Race, the Betty's Pies 5-Mile Race( all adult race 16+) and the Youth Sprint Races. In addition to the four races there are local exhibitors, kayak demos, stand up paddle boarding demos & classes, beginning level instructional family tours, kids kayaking, live music, food, fun, and more! There is something for everyone at this one of a kind paddling festival. Demo new kayaks. Take safety and rescue classes. Take a tour. Dance. Get your kayak fix at THE Lake Superior Kayak Festival.
July, 2018
Bayfront Reggae  & World Music Festival
A celebration of world music whose artists spread the message of love, hope, and equality for all people worldwide! Bring your flag and wave it proudly!
July 21, 2018
All Pints North  Summer Brew Fest
Need we say more! Grab a brew and have a great time with friends.
July 28, 2018
West Duluth  Spirit Valley Days
Since 1979 Spirit Valley Days has brought West Duluth friends and neighbors together to reunite and celebrate summer. Every day of the festival features lots of food, activities, vendors and live entertainment, to include the largest gathering of classic cars in the Northland happens on Wednesday night; the Thursday evening parade is a hit with kids of all ages; Friday's traditional street dance attracts thousands and serves as the unofficial Denfeld High School reunion; Saturday is a celebration of families with activities in Memorial Park, Run Like an Animal Walk/Run at the Zoo, and the Western Garden Tour. Join the fun!
August 1-5, 2018
Fisherman's  Picnic
Since 1979 Spirit Valley Days has brought West Duluth friends and neighbors together. This is way more than just shore lunch! It's the 88th Annual Fisherman's Picnic and downtown Grand Marais is filled with visitors, crazy days sales, craft show, daily contests and prizes, live music, kids activities, and so much more! Fireworks on Saturday night and Parade on Sunday afternoon! Get your collectible button, it's your pass to participate in events all weekend long! The Lions Club BIG raffle includes a grand prize of $10,000 and lots of other great prizes for $5.00 a ticket. The Big Fish contest sponsored by Buck's Hardware Hank and Northern Wilds Media offers prizes in six categories. There is more fun competition with Tennis and Softball Tournaments, the Trail Run and Professional Log Rolling Tournament. Oh, and the Lions Club serves up their famous fishburgers: hand-breaded, deep-fried Lake Superior Herring on a bun by the hundreds!
August 2-5, 2018
City on the Hill Music Festival
Music Fest at Bayfront Festival Park – Duluth, Minnesota with "Casting Crows" and "For King & Country."
August 3-4, 2018
Rendezvous Days  and Powwow
The hustle and bustle of summer activity peaked with the North West Company Rendezvous held here at Grand Portage. This was the time when furs from wintering posts, which reached into Canada, were delivered down the historic Grand Portage. Join the fun!
Second weekend of August
Bayfront  Blues Festival
Welcome to the Bayfront Blues Festival, one of the largest annual outdoor music events in the upper Midwest. Each year nearly 20,000 fans are treated to more than thirty different acts on two stages at one of the region's most beautiful open-air venues….. Duluth's Bayfront Festival Park.
August 10-12, 2018
Art in Bayfront Park  Art Fair
A two-day art fair located on the beautiful Duluth lakefront. Art lovers will find quality work from local and regional artists. Work includes jewelry, painting, photography, ceramics, metalwork, glass and more.
August 18-19, 2018
The Tribute Fest – Bayfront Duluth
The Tribute Fest was set up to raise awareness and funds for homeless veterans in the state of Minnesota. Minnesota Assistance Council for Veterans (MACV) is a nonprofit organization that has been assisting veterans for over 25 years, helping over 5,500 veterans and their families. It is estimated that 1% of the veterans in this state, or close to 4,100, will experience an episode of homelessness this year. MACV is there to assist!
August 23-25, 2018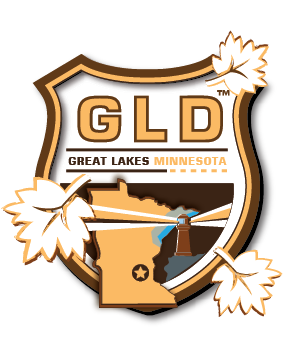 FALL
Superior  Fall Trail Races
The Superior Fall Trail Races 100MI, 50MI & 26.2MI are run on rugged, rooty, rocky, 95% single-track trail with near constant climbs and descents. The race is held on the Superior Hiking Trail in the Sawtooth Mountains paralelling Lake Superior in Northern Minnesota / not far from the Canadian border. The race located approximately 4 hours North of Minneapolis, Minnesota. The Superior Fall Trail Races are very difficult / challenging races and are probably not a good choice for your first trail or ultra race (see Registration Info for qualifying requirements).
September 7-8, 2018
Unplugged  – Unplugged and Folk Artisan Marketplace
The Northshore Inline Marathon offers multiple levels from beginner to elite races.
September 14-16, 2018
Northshore  Inline Marathon
The Northshore Inline Marathon offers multiple levels from beginner to elite races.
September 15, 2018
North Shore Scenic Railroad  Fall Beer Tasting Train
The local area's top craft brewers invite you aboard the train to taste their finest selections on the annual Beer Tasting Train. This is a 21+ party train you won't want to miss. Train boards at the Duluth Depot and departs at 7pm for a 2 ½ excursion along the most beautiful shoreline for beer tasting.
September 16, 2018
Lake Superior  20/20 Studio Art Tour
The Lake Superior 20/20 Studio Art Tour offers visitors a variety of artistic talent to peruse while enjoying the autumn splendor of Minnesota's North Shore, to include; glass, ceramics, woodwork, painting, printmaking, jewelry, sculpture, and photography, will be exhibited, demonstrated, and offered for sale on this tour. Many sites are providing hands on activities.
September 28-30, 2018
Art Along the Lake:  Fall Studio Tour
Fall in Cook County is a time of tumultuous beauty. Explore the colors and meet artists in their studios. Stops include home studios as well as galleries with guest artists. All locations will be open daily, from 10am-5pm.
September 28 to October 7, 2018
Moose  Madness
Throughout Moose Madness weekend, there are events for everyone. Activities range from the athletic to the artistic with the weekend centered on earning and spending "moose bucks." Kiddos can earn moose bucks by participating in scavenger hunts, races, and arts activities all around town. Moose bucks can then be spent on prizes at Moose Headquarters aka the Visitor Information Center in Grand Marais.
October 19-21, 2018
The Sawtooth Mountain Challenge  Mountain Bike Race
The Sawtooth Mtn. Challenge is the North Shore's Original Mountain Bike Race. It has been run for over 25 years and has taken numerous different shapes. Now it functions as the main fundraiser for SCA's trail maintenance fund, so bring your friends and help us celebrate and maintain our trails!
October 20-22, 2018
William A Irvin  Haunted Ship Tours
The William A Irvin has partnered up with UMD to give the school's drama department some experience on production and acting. Needless to say, their attempt has been a huge success and now more than 2 decades later, the Haunted Ship is the peak of the Irvin's yearly business.
Thru October
Gales  of November
Gales of November includes keynote speakers as they preserve the maritime heritage of Lake Superior and the Port of Duluth-Superior.
November 2-3, 2018
Annual  Bluegrass Masters Weekend
Celebrate, make music, learn, and listen at the North Shore Music Association's Annual Bluegrass Masters Weekend! Over a quarter-decade of this popular event has been satisfying appetites of bluegrass musicians and fans from all over MN, the U.S., and Canada, who come to listen to and learn with the nation's best bluegrass players and instructors. Three days of jamming, a full day of instrumental workshops, and an evening concert by our featured group make for a pickin' weekend in a relaxed setting—a great opportunity to connect with your bluegrass friends.
November 3-5, 2018
Lake Superior  Storm Festival
Lake Superior Storm Festival is held annually along the icy shores of Lake Superior. There's nothing quite like a November gale — wind howling, icy waves lashing the rocks, a shiver of awe running down your spine. Treat yourself to a storm-season retreat before the bedlam of the holidays begins. This event honors the power and wild beauty of the Big Lake. Why not hop in the car and join us for the Lake Superior Storm Festival this year.
November 9-11, 2018
Bentleyville  Tour of Lights
Billed as America's Largest Free Walk Through Lighting Display, Bentleyville invites guests to stroll under the glow of over 5 million lights in a 20-acre park situated on the shores of Lake Superior, while enjoying complimentary hot cocoa, cookies, popcorn and roasted marshmallows!
November 18 to December 25, 2018
Annual AMSOIL  Duluth National Snocross
At Duluth's very own Spirit Mountain – 9500 Spirit Mountain Place – Duluth, MN 55810
November 18 to December 25, 2018
"If we missed an event or fest that you look forward to every year, let us know. If it fits with GLD's mission, we will find space."
Contact Our Team!