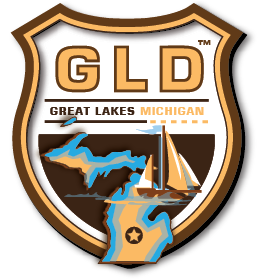 Finally A Site That Sums Up Michigan's Great Lakes Shoreline!
Find all the festivals, events, trailrides, runs, paddles, skis and just about anything you can imagine that could take place on a street, bridge or path!
"Highlighting what makes the Great Lakes Great… In Michigan!"
Lake Superior — South Shore Events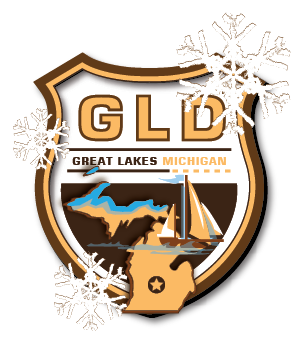 Winter
Lantern-Lit  Snowshoeing and Cross-Country Skiing
Join park staff for an evening snowshoe or cross-country ski adventure in the Porkies of Porcupine Mountains Wilderness State Park. Meet at the trailhead across from the entrance to the ski hill. Nearly 80 old-fashioned kerosene lanterns will illuminate a one-mile trail that will make for a unique and memorable experience. Stop at the warming shelter and enjoy a campfire and some refreshments about halfway around the loop. The ski trail has an "easy" difficulty rating; however, skiing or snowshoeing at night is always a challenge. The fun starts at 6 p.m. and generally lasts three hours. The events take place Saturday, Feb. 10 and Saturday, Feb. 24.
February 10 & 24, 2018
U.P. 200, Midnight Run & Jack Pine 30 Sled Dog Race
Grand Marais, MI is a small village tucked away on the south shore of Lake Superior, in the central Upper Peninsula. Surrounded by state land on the east and south, and with Pictured Rocks National Lakeshore just to the west, it's a recreational playground for all seasons of the year. The locals like to joke that "Grand Marais isn't the end of the earth, but we can see it from here," and they claim that the 25-mile drive north from Seney on M-77 is the state's longest driveway. Since 2003, the highlight of the winter season has been the UP200 Sled Dog Championship, which rolls into town the third weekend in February. The story of how Grand Marais came to be the turnaround checkpoint for the race highlights the resourcefulness of the people who live in this remote section of the UP.
February 16-18, 2018
Snowburst  Winter Carnival
Come to the Porkies Winter Sports Complex at Porcupine Mountains Wilderness State Park for a day filled with winter fun for the whole family! The Annual Snowburst Winter Carnival features ski racing, snowshoe hikes, music, a bounce house and fireworks at dusk! Enjoy the ski hill, cross-country ski or snowshoe miles of scenic trails, or just enjoy the festivities from the cozy chalet! This event is full of family-friendly winter activities!
February 24, 2018
Trenary  Outhouse Classic
Experience the race first hand. Once you enjoy an outhouse race, you'll have memories that you just can't erase. Homemade outhouses are made of wood, cardboard, plastic, tape, grand piano crates, you name it we've tried it. The outhouses are placed on skis and pushed by 2 Runners. Each year the theme of the race varies.
Last Weekend of February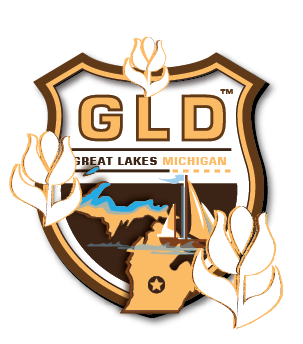 SPRING
Annual  CopperDog 150
The CopperDog 150 and CopperDog 40 are organized by CopperDog, Inc., an organization located in Calumet, Michigan, a small town in the middle of the Keweenaw Peninsula – a narrow finger of land on Michigan's Upper Peninsula that juts into the middle of Lake Superior. With an average annual snowfall of 241 inches it's the perfect place for … well, a sled dog race. Since its beginning the CopperDog races have attracted mushers from around the world. While many mushers come from the Midwest, each race usually has several Canadian mushers competing – and in 2011 and 2012 a musher from South Africa competed.
March 2-4, 2018
Glide 'n Gorge  – Maasto Hiihto Ski Trails
For this unique event, you'll start at the Four Seasons Chalet, located at the north west corner of the Houghton County Fair Grounds. As always, we welcome you to classic ski, snow shoe, or snow bike! Kids in pulks and dogs are also welcome. Over the 3.5 mile course, you'll experience some of the most spectacular scenery our trail system has to offer, with plenty of delicious eats along the way. The first stop, near Tomasi Drive, is where you'll enjoy tasty appetizers, a toasty warm bon fire and friendly conversations, as you fuel up for the amazing journey along the Swedetown Creek Gorge.
March 3, 2018
Great Bear Chase  Ski Marathon
The UP Health System Great Bear Chase Ski Marathon has something for everyone and enough snow to go around, even in March! Skiers can choose from the 50k Skiathlon (limited to the first 100 entries), freestyle and classic 50k races, or freestyle or classic 25k or 10k distances. The Great Bear Chase has earned a reputation as a skier-oriented weekend that allows skiers of all experience levels to finish their season with a high quality event.
March 9-10, 2018
Hartwick Pines Logging Museum  – Full Moon Friday Snowshoe Hike
Hartwick Pines Logging Museum—part of the Michigan History Museum System is located eight miles northeast of Grayling in Hartwick Pines State Park; a Recreation Passport is required for park entry. The route is in approximately two miles of ungroomed, unbroken snow – best for intermediate level snowshoers, but beginners are welcomed.
March 17, 2018
NMU  Learning to Walk Together Pow Wow
When the main drum beats at the "Learning to Walk Together" powwow, it symbolizes the heartbeat of Mother Earth. It is a colorful and active tradition for Native Americans to celebrate life and honor relatives. All of this happens on Northern Michigan University's campus at the NMU Learning to Walk Together Pow Wow. This traditional powwow invites NMU students and community members alike to appreciate and participate in the traditions of Native American dancers, singers, artists and vendors from all over the Great Lakes region.
March 17, 2018
Copper Harbor Trails Club  Ride the Keweenaw
The family friendly event weekend features all the great riding in the Keweenaw Region with everything from guided rides to enduro racing to social events. Ride the Keweenaw is all about having fun on your bike. In addition, new this year, the weekend will be part of an expanded "Experience the Keweenaw" event with an outdoor expo and a variety of adventures for you and your family.
May 25-27, 2018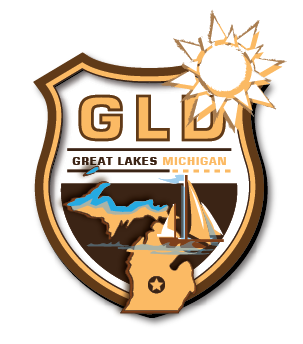 SUMMER
Hiawatha's  Revenge Mountain Bike Ride
Prepare to challenge yourself with a 100 mi or 100k gravel grinder through the beautiful backroads of the Hiawatha National Forest. Meet at 8am at Valley Spur and spend the day in the woods. Self supported ride and no entry fee. GPS files will be shared.
June 2, 2018
Copper Harbor  Big Boy Clinic
Lace up your sneakers and get ready to walk a Michigan landmark.Join professional mountain bikersand a stellar crew of professional coaches for 3 days of polishing your riding skills. Designed for all abilities, this popular clinic sells out quickly so be sure to check in.
June 15-17, 2018
Sea Plane  Splash-In
Lace up your sneakers and get ready to walk a Michigan landmark.Grand Marais Pilots Association host the Annual Splash-in on Grand Marais Bay on behalf of the National Seaplane Pilots Association. Seaplanes from all over the US and Canada are invited to attend this three day festival with arrivals on Friday, activities and competitions throughout the day on Saturday and departures on Sunday morning.
June 15-17, 2018
International  Bridge Walk
Lace up your sneakers and get ready to walk a Michigan landmark. The annual International Bridge Walk takes an easy pace and provides spectacular views of the twin Saults, the St. Marys River rapids, and the Soo Locks. Young and old, physically fit or fitness challenged, all enjoy the fantastic views and the resulting pictures that will last a lifetime. Best of all, there's no admission fee, no long waits, and no sweltering heat to contend with since the walk steps off at 9:30 AM.
June 23, 2018
Pictured Rocks  Road Race
Annual Pictured Rocks Road Race is on Sunday June 24th, 2018. The event includes a half marathon and 10k run.
June 24, 2018
Soo Locks Engineer's Weekend
The perfect itinerary of family-friendly activities awaits you during Engineer's Weekend in Sault Ste. Marie. The last weekend in June has something for everyone, including racing boats, spectacular vistas, unbridled power, and so much more. Best of all, it's your once-per-year chance to sneak a peek behind the scenes at the Soo Locks.
June 29, 2018
Sault Arts, Crafts,  and Family Fun Fair
This is a spectacular opportunity to experience an incredible variety of events within 24 hours and within walking distance of each other! The Arts, Crafts, and Family Fun Fair (10A-5P) is right in the middle at 225 E. Portage, Sault Ste. Marie, Michigan.
Last Friday of June, 2018
Sault St. Marie Anniversary  Independence Day Parade and Fireworks
Celebrate our countries Independence Day with a Parade on Ashmun Street and Portage Avenue and fireworks!
July 4, 2018
Annual Blissfest  Folk and Roots Festival
Blissfest is part of the second wave of the folk revival started in the early seventies. Blissfest initially developed from a small arts club called the Spectrum Center which was located above the Grain Train in Petoskey. It was a center for local artists, folk musicians, dancers, and movie buffs to gather. The idea for the Blissfest music festival started as a joint fund-raising effort between the Spectrum Center and an alternative school in Bliss, Michigan, called the Bliss School. Blissfest seemed the only logical name for the event. The first Blissfest was held for one day under a big maple tree in a potato farmer's fallow field in Bliss Township in the summer of 1981. That first festival was followed by many others; at first rotating with the farmer's available fallow field, finally ending up at our current permanent location, the Blissfest Festival Farm.
July 13-15, 2018
Run  The Kekeenaw
Put foot to dirt on this full weekend of trail running hosted by the local Ski Tigers organization. Events include 6k Mount Baldy Summit Run, 12K Copper Harbor Trails Challenge (Race and Non-competitive hike), 25K Carl Olson Memorial Adventure Run, and 2K Junior Run.
July 13-15, 2018
Great Lakes  Sea Kayaking Symposium
The Great Lakes Sea Kayaking Symposium gives you the opportunity to have an exceptional learning experience in one of the premier sea kayaking destinations in the country. Situated in the beautiful coastal town of Grand Marais, which is the eastern gateway to the Pictured Rocks National Lakeshore, we can explore this national treasure. Nearby Grand Island National Recreation Area provides additional shoreline for exploring the cliffs and waterfalls of Lake Superior. For those who are not comfortable with paddling on the Great Lakes, we have a variety of courses designed to empower you with the skills to take your paddling to the next level. These classes are held in the protected harbor of Grand Marais, which provides a safe and protected learning environment while still providing amazing scenery.
July 18-22, 2018
Hiawatha Traditional Music Festival  in Marquette
Say the words Hiawatha Music Co-op and most people think of that organization's Traditional Music Festival, one of the most anticipated annual events in the Marquette area, the Upper Peninsula, and upper Midwest region. The Festival typically brings between 3,200 and 4,000 people to the event.
July 20-22, 2018
Keweenaw Bay Maawanji'iding  Pow Wow
This event is hosted by the Keweenaw Bay Indian Community. Hundreds of dancers and additional hundreds of spectators will attend, making the Keweenaw Bay Maawanji'iding Pow Wow the biggest pow wow in the Michigan. Dozens of vendors will also bevon site, offering different food, crafts, and clothing.
July 27-29, 2018
Copper Harbor Ladies Weekend
Improve your riding, meet new people and have a weekend of fun on the world class trails in Copper Harbor. We feature a skilled cast of professional coaches with lead coach Lindsey Richter of the Liv Ladies Allride MTB Clinic Series once again joining us in 2018. Who should attend? Any woman that wants to improve their mountain bike skills in a supportive and fun environment. Yes, that means YOU! Ladies of all skill levels will be there. See Participant Guide below for the preliminary schedule of events.
July 27-29, 2018
Rendezvous  in the Sault
This event is hosted by the Keweenaw Bay Indian Community.Rendezvous in the Sault is a living history event that takes place along Historic Water Street at the City Hall Grounds and at the Historic Homes. Over 160 local and visiting historical re-enactors, blacksmiths, musicians, entertainers, and merchants will set up camps and displays with presentations and demonstrations on military and civilian life in the period of 1668-1840.
July 28-29, 2018
Marquette  County Fair
The Marquette County Fair started originally at the turn of the century by two early Marquette businessmen, Flanigan and Spear after seasons of arguing about who had the best vegetables. The original grounds were located on Spring Street. It was later moved to Lincoln Avenue where the National Guard Armory in the city of Marquette now sits on Wright Street, by the campus of Northern Michigan University. There was a track that circled around Norway Pines for racing horses and later,automobiles. The Marquette County Fair was closed so that the Armory could be built on the location during the early 1950s. When the Fair began again, the name was changed to the Marquette Harvest Festival. The Harvest Festival was a branch off of the Marquette County Potato Festival.
August 9-11, 2018
Gogebic County Fair – Ironwood
At the Gogebic County Fair, we have an "All Inclusive Price Program." When entering the fair, and you pay your gate admission, (per person ages 4 and up) a wristband is placed on your wrist and you can enjoy the fair all day. Free Carnival Ride, Free Grandstand Shows and Free Events on the grounds! If you need to leave the fair and you want to return, you can re-enter the fair that day with your wristband FREE!, and then just enjoy the events, concerts and the K&M Carnival Rides! The only other money you will spend at the fair is for the great fair food from our many vendors, to play the fun carnival games and any of the merchandise you purchase on the grounds from one of our many vendors. Enjoy Harness Racing, Grandstand Concerts & Shows, On Ground Entertainment and more for FREE!
August 9-12, 2018
Grand Marais, MI  Music & Arts Festival
Three days of music, food, crafts, and fun in Grand Marais!
August 11-13, 2018
Soo  Ultimate Paddle Day
Soo Ultimate Paddle Day is an all-day, family-friendly event that celebrates Sault Ste. Marie as an outdoor recreation and paddling destination.
August 18, 2018
Annual Michigan  Paranormal Convention
Annual Michigan Paranormal Convention will bring the biggest names of the paranormal industry (see the lineup below) to Michigan's Oldest City, Sault Ste. Marie, at Kewadin Casinos Dream Makers Theater. Experts and television stars will be on hand to cover such topics as paranormal investigating, psychic powers, demonology, and UFOlogy. Attendees will be able to meet some of their favorite television paranormal investigators. Come see the biggest names speak on today's hottest topic….THE PARANORMAL!
August 23-25, 2018
Houghton County Fair
Join the fun at the Houghton County Fair!
August 23-26, 2018
Porcupine Mountains Music Festival
Ontonagon is largest County by acreage and is also one of the least densely populated counties in Michigan. We welcome you to our community and openly share our wondrous natural surroundings. More than 40 miles of Lake Superior shoreline, thousands of acres of state and federal land, a community lighthouse, copper mining and Native American history allow for fishing, boating, hiking, camping, and local tours and museums. Ontonagon County also boasts Michigan's and the Midwest's largest span of virgin hardwood maple/ hemlock forest located within the boundaries of Porcupine Mountains Wilderness State Park. Come join the music.
August 24-26, 2018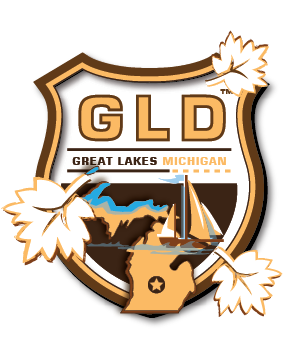 FALL
Bells' Beer Copper Harbor Trails Fest
The Copper Harbor Trails Fest's annual Labor Day Weekend event features short and long Enduro races, short (~15 miles) and long (~30 miles) XC courses, Downhill Race, and a Junior Fat Tire event (for kids 14 & under), and a 10K Trail Run. Enjoy music, beer, and good times on Saturday and Sunday! The long Enduro and Downhill are part of the Lake Superior Gravity Series.
September 1-2, 2018
Annual  Wheatland Music Festival
The Wheatland Music Festival is an annual celebration of music and the arts, dating back to 1974. Each year, both local and world renowned musicians gather together in early September for three days of singing, dancing and friendship.
September 7-9, 2018
Parade  of Nations
The Parade of Nations strives to promote worldwide culture and national awareness in Michigan's Upper Peninsula through a community-wide annual event that includes a parade and a multicultural festival.
September 15, 2018
War Memorial Hospital  Sault International Festival of Races
Join up to 500 runners as part of the 9th Annual Sault International Festival of Races on Saturday, September 29, 2018! This Festival of Races provides runners with a unique opportunity to experience the Sault Ste. Marie International Bridge like never before and run alongside the St. Marys River, all set against the backdrop of beautiful fall foliage and cool E.U.P. temperatures.
September 29, 2018
Sault Ste. Oktoberfest
Since its revival in 2012, Oktoberfest has become a must-see event in Sault Ste. Marie! Get your fill of beer and bratwursts, along with other specialty foods and non-alcoholic beverages. Explore the farm and craft market, take part in a competition, dance at the polka stage, and enjoy live music long into the night at a variety of establishments. We hope to see you there!
September 29, 2018
"Highlighting what makes the Lake Michigan Shoreline… Great!"
Lake Michigan — North West and East Shore Events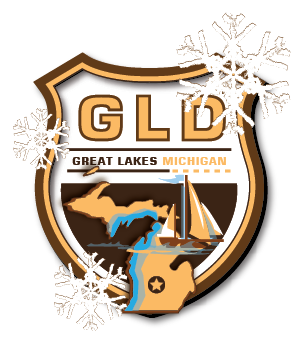 "Highlighting what makes the Lake Michigan Shoreline… Great!"
Lake Huron — West Shore Events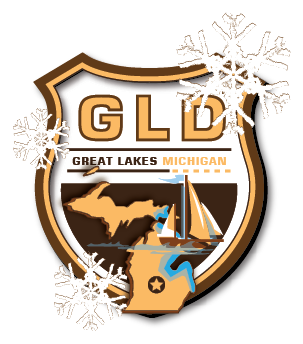 "Highlighting what makes the Lake Michigan Shoreline… Great!"
Lake Erie — West Shore Events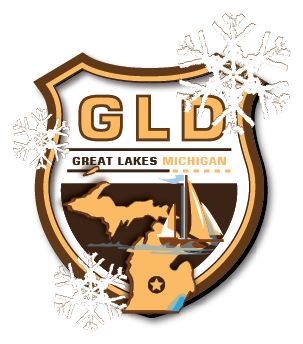 "If we missed an event or fest that you look forward to every year, let us know. If it fits with GLD's mission, we will find space."
Contact Our Team!