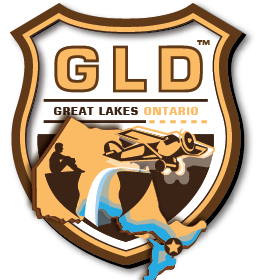 Finally A Site That Sums Up Ontario's Great Lakes Shoreline!
Find all the festivals, events, trailrides, runs, paddles, skis and just about anything you can imagine that could take place on a street, bridge or path!
"Highlighting what makes the Great Lakes Great… In Ontario!"
Lake Superior — Canadian Shoreline Events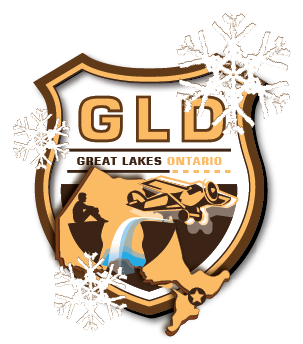 Winter
Annual Winter Fundays  At Prince Arthur's Landing
Embrace winter every Sunday from December 31, 2017 – March 11, 2018, by taking part in a different fun outdoor activity for FREE. And after you've enjoyed the Winter Funday activity outside, you can warm up with a creative activity inside the Baggage Building Arts Centre!
December 31, 2017 – March 11, 2018
Wawa  Snow Down
Join Terrace BayThe ultimate Snowmobile / Snow Bike experience. Sponsored by Klim, Flybyu Motor sports, Jones Power sport & the Municipality of Wawa. Four days of guided full-on Powder Hound Boondocking experience with Pro level tour guides and lots of scenic lookouts.
Four Days in Mid-February, 2018
Terrace Bay  Winterfest
Join Terrace Bay for the all new four day event! Full schedule at link below…
Four Days in Mid-February, 2018
Wawa  Ice Fishing Derby
The annual Wawa Ice Fishing Derby is held on 3 lakes (Wawa Lake, Hawk Lake, Manitowik Lake) with thousands in cash and prizes to be won.
March 2-4, 2018
Nipigon  Ice Fest
Host, Outdoor Skills and Thrills, strives to help grow a larger community of climbers and adventure seekers who are safe, skilled, knowledgeable, and passionate to share their love for the outdoors with others. Live your life to the fullest! and come to Nipigon's world class ice fest!
March 19, 2018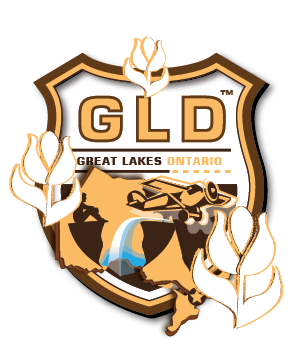 SPRING
Food  Frenzy
The focus of the event is on hands-on experiences guided by food and drink professionals, including opportunities to try the process and sample finished goods. The intended audience is foodies aged 13-19.
May 2, 2018
Dorion's Canyon  Country Birding Festival
Those who are "up with the birds," have a chance to say good morning to them! We are offering these early birds a hike at Hurkett Cove Conservation Area at 6 a.m. on Saturday, prior to the official opening of the Festival. Guides will be at the parking area to lead the hike. Those who attend are responsible for their own transportation, and are to return to the Dorion Community Centre by 8 a.m. for Registration and a delicious breakfast. There, they will join the rest of the birders for an official introduction and start to the day.
May 26-27, 2018
Keystone Cup
Western Canada junior B championship tournament
April 19 – 22, 2018
Annual Fresh Air  George Jeffery 10K Trail Run
More information at link below, to include trail webcam and trail maps.
April 19 – 22, 2018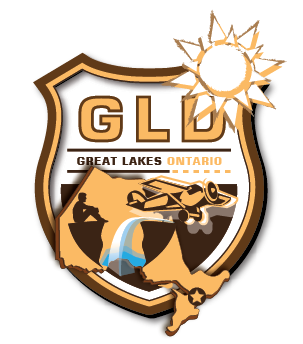 SUMMER
Annual George Jeffrey Children's Centre  Soapbox Races
Fun for the entire family. Limited soapbox cars available for use, so sign up today!
June 1-3, 2018 at 1pm
The Red Rock Fish and Game Club  Lake Trout Derby
The Red Rock Fish and Game club was founded in 1947. The local fisherman and hunters wished to have a place to meet and train the younger generation. They took over the range which was a leftover from the prisoner of war camp. Many private events were held in the old building to the delight of those who participated…
June, 2018
Waterfront  Artist's Exhibition
Thunder Bay is a city rich in history, architecture and cultural heritage. Historically, the City is perhaps best known for Fort William, the hub of the Canadian Fur Trade, established by the Northwest Company in 1803. The modern City of Thunder Bay is actually the amalgamation of the former cities of Port Arthur and Fort William in 1970. Today, Thunder Bay is one of the most dynamic "Cultural Capitals of Canada".
June 2-24, 2018
International  Bridge Walk
Lace up your sneakers and get ready to walk a Michigan landmark. The annual International Bridge Walk takes an easy pace and provides spectacular views of the twin Saults, the St. Marys River rapids, and the Soo Locks. Young and old, physically fit or fitness challenged, all enjoy the fantastic views and the resulting pictures that will last a lifetime. Best of all, there's no admission fee, no long waits, and no sweltering heat to contend with since the walk steps off at 9:30 AM.
June 23, 2018
Thunder Bay  Blues Festival
Adjacent to Lake Superior, and overlooking the legendary Sleeping Giant, Marina Park provides a spectacular setting to enjoy our wide range of blues performers. This year we have 20 blues artists lined up to offer a weekend full of superb entertainment, and plenty of fun! Several vendors will be onsite with tantalizing fare. Come to the Thunder Bay Blues Festival for the best in blues music, great food and a world-class location!
July 6-8, 2018
CanAm  President's Cup Poker Run (fast-boats)
These aren't your average boat! …and have nothing to do with cards. Check out the link below to see what you may be missing.
July 27-29, 2018
Terrace Bay  Beach Festival
Terrace Bay is throwing a LAKE SUPERIOR DAY Party with everything, wind, water & waves! Join in to meet paddlers, demo anything that floats and learn skills from the experts!
Mid-July, 2018
Schreiber  Heritage Days
Enjoy an entire week of events and fun in the township of Schreiber, Ontario! Find out more at the link below…
Mid-July, 2018
Rendezvous in the Sault(fast-boats)
Rendezvous in the Sault is a living history event that will take place along Historic Water Street at the City Hall Grounds and at the Historic Homes. Over 160 local and visiting historical re-enactors, blacksmiths, musicians, entertainers, and merchants will set up camps and displays with presentations and demonstrations on military and civilian life in the period of 1668-1840. Food, music, dancing, cannon firing, storytelling, crafts and games will be just some of the fun things to see and do at the Rendezvous in the Sault on Saturday and Sunday of the last full weekend of July.
July 28-29, 2018
Live on the  Waterfront
Live on the Waterfront is Thunder Bay's premier performing arts series, showcasing the best local talent alongside some of Canada's finest artists. Presentations run from 6 to 9 pm on eight consecutive Wednesdays through the summer. In 2018, the series runs from July 11 to August 29.
August 1, 2018
Canadian Lakehead Exhibition  Annual Family Fair
Click the link below for more information!
August 8-13, 2018
Nipigon  Fall Fishing Festival
It was around 1964 when Tom Chesney, then President of the Nipigon Legion met with Harold Lumsden and Jim McCullough and first discussed the idea of having a Nipigon Fishing Festival. Their plan was to develop an event that would not compete with other local fishing derbies, and their vision was to develop something that was more than just a fishing derby. They added the word festival. And the Labour Day weekend would be the perfect weekend to hold the event… Find out more!
August 30 – September 3, 2018
Annual Nipigon  Blueberry Blast
Blueberry Blast Festival is held mid to end of August.
August, 2018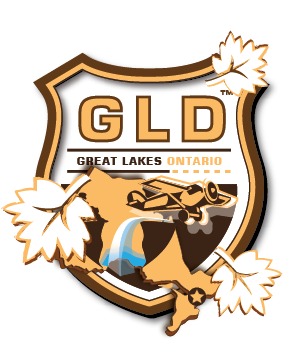 FALL
Batchewana  Powwow
Ojibwe, Ojibway, Ojibwa and Chippewa all mean the same; the words are just spelt differently. In the United States, it is more common to use "Chippewa." In Canada, the term "Ojibway" is used. All four spellings come from the Algonquin word, meaning "puckered." Most likely because of the puckered moccasin style. "Chippewa" is the result of the French attempting to say the word "Ojibway." In the past, Ojibway women were farmers and were responsible for meals and child care. Men often hunted and went to war to protect the family. Both men and women participated in artwork, music, traditional medicine and story telling. One of the biggest misconceptions about the Ojibway is they all lived in Tipis. The Great Plains Ojibway lived in Tipis, and the Woodlands Ojibway made their homes out of Birchbark, called Wigwams. Amongst themselves, Ojibway refer to their people as Anishinaabe, which mean "Original People."
September, 2018
Canadian  Bushplane Days
The Algoma Arts Festival Association is the presenter of the Algoma Fall Festival, a multi-disciplinary arts celebration held each year in Sault Ste. Marie, Ontario, Canada in October. The Festival maintains a range of programming that includes music, theatre, dance and the visual arts. The Association also delivers the Festival of Learning; an extensive arts outreach and education program.
September, 2018
Algoma  Fall Festival
The CBHC preserves and tells the story of Canada's bushplane and forest fire protection heritage and how it has shaped life in northern and remote parts of Canada. The CBHC collects, preserves, exhibits and interprets a collection of bushplanes and related material and promotes public understanding of their significance by offering quality presentations, education programs and visitor experiences in a public museum facility. It also serves as a centre of research and information on bushplane and forest fire fighting heritage.
October 05-28, 2018
"Highlighting what makes the Lake Michigan Shoreline… Great!"
Lake Huron — Canadian Shoreline Events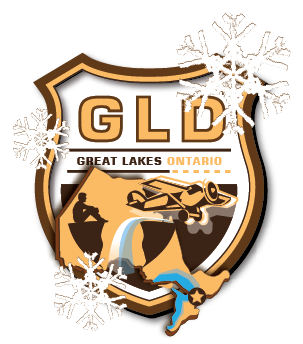 Winter
Thessalon  Pioneer Night
The annual Pioneer Night is hosted by the Thessalon Township Heritage Association. Held at the Thessalon Township Community Centre, this is an evening of old-time entertainment. This trip down memory lane features historical activities, live music, local talent and door prize. An old-fashioned lunch follows the program. Welcome to everyone!
February 19, 2018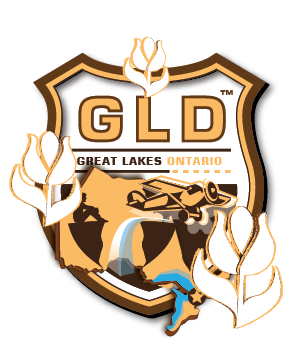 SPRING
Iron Bridge  Music Fest
The Iron Bridge Music Fest.
May 26, 2018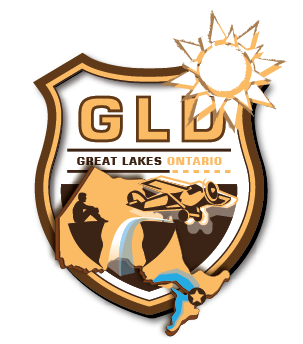 SUMMER
Annual  Go North Music Festival
Held on beautiful St. Joseph Island the Go North Music Festival features a variety of musical acts: folk, roots, bluegrass, rock, pop. This full day Music Festival offers an afternoon and evening featuring a range of new music, local artisans, local craft beer, delicious food vendors, overnight camping in a relaxed outdoor venue unlike anything else in the area.
July 22, 2018
Wabi Sabi  Fine Craft Exhibition & Sale
The artisans participating in this craft exhibition and sale embrace Wabi Sabi. You'll find beautiful handcrafted work in a variety of mediums: stone, wood, metal (copper), soapstone, photography, weaving, textiles/fibre and more.
August 10-12, 2018, 2018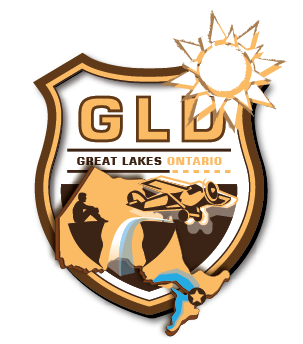 FALL
Bruce Mines  Fall Fair
Held on beautiful St. Joseph IslandFirst held in September of 1880, the Bruce Mines Fall Fair is a tradition that you'll want to be part of. This family friendly fair weekend has a lot of activities: the demolition derby, tractor pull, displays, arts and crafts competitions, livestock competitions, baking competitions, flowers/fruit/vegetable competitions, plus live entertainment and dance with DJ.
September 7-9, 2018
"Highlighting what makes the Lake Michigan Shoreline… Great!"
Lake Erie — Canadian Shoreline Events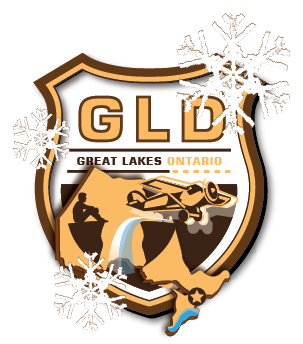 Winter
COMING  SOON
COMINGSOON.
Coming Soon
"Highlighting what makes the Lake Michigan Shoreline… Great!"
Lake Ontario — Canadian Shoreline Events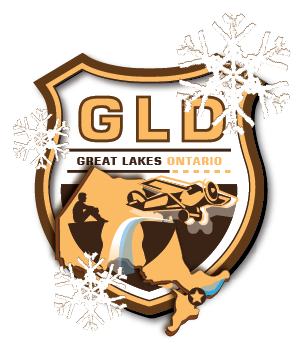 Winter
COMING  SOON
COMINGSOON.
Coming Soon
"If we missed an event or fest that you look forward to every year, let us know. If it fits with GLD's mission, we will find space."
Contact Our Team!