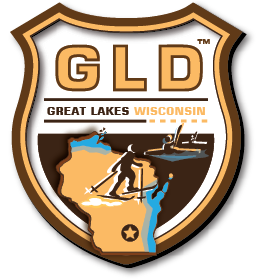 Finally A Site That Sums Up Wisconsin's Great Lakes Shoreline!
Find all the festivals, events, trailrides, runs, paddles, skis and just about anything you can imagine that could take place on a street, bridge or path!
"Highlighting what makes the Great Lakes Great… In Wisconsin!"
Lake Superior — South Shore Events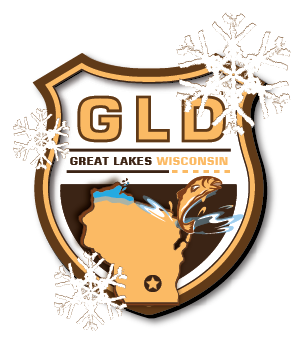 Winter
Cellar  Jazz Concert
Enter the speakeasy for a night of jazz and gaming. 1920's period dress encouraged with prizes for best dressed.
February 24, 2018
Lake Superior  Big Top Chautauqua
Nestled at the base of Mt Ashwabay Ski Hill, 3 miles south of Bayfield, Wisconsin, Big Top overlooks Lake Superior and the Apostle Islands National Lakeshore. Their summer schedule includes performances by renowned national, regional and touring musicians and runs from mid June to early September.
June – September Events!
Apostle Islands  Sled Dog Race
Join the fun for an extraordinary wintertime adventure!Pick your favorite sled dog team and cheer them on from start to finish as they race the challenging course of hills and flats, through the forests of the Bayfield Peninsula. Keep warm with coffee and hot chocolate beside the bonfire as you wait for your team to return. It's an unforgettable experience for young and old, spectator and racer alike. And an absolute must for any winter sports enthusiasts or dog lover!
February 2-3, 2018
Bike Across  the Bay
Washburn WI!
February 19, 2018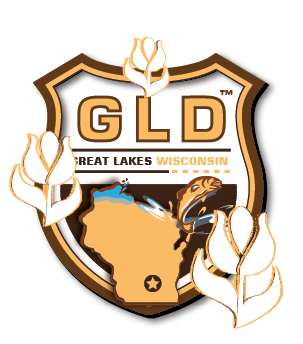 SPRING
Bayfield  in Bloom
Admire over 50,000 blooming daffodils, a vibrant mosaic of roadside lupine & rolling orchards of apple blossoms bursting into rosy color during our month-long celebration of spring. Special events include a live WPR Broadcast of Garden Talk and a Garden Expo at the historic Lakeside Pavilion in downtown Bayfield, Garden Tours and the annual Blessing of the Fleet. Bayfield in Bloom runs from May 11 through June 10, 2018.
May 11 – June 10, 2018
Tour Map
Annual Chequamegon Bay  Birding & Nature Festival
12th Anniversary of Chequamegon Bay Birding & Nature Festival.Three days of birding and nature activities on Wisconsin's south shore of Lake Superior at the peak of spring migration.
May 17-19, 2018 on Saturdays
Memorial  ATV Rally
There is no better way to kick of the summer than with some off-road riding, friends, and family for Memorial Day weekend! Come to Hurley, WI where they hold the largest ATV rally in Wisconsin every year. The Poker Run starts on Thursday, May 24th and ends on Sunday, May 27th, 2018. Local businesses will be offering specials all weekend long along with raffles. On Sunday the Hurley Fire Department will host its infamous mud pit near Twin City Dairy. Come join them for a bundle of fun this Memorial Day, make sure to book your weekend ahead of time as lodging fills up quick!
May 24-27, 2018 on Saturdays
Port Wing  Saturday Market
Memorial Day weekend through Apple Fest weekend in October
May 26 – October 6, 2018 on Saturdays
South Shore  PTO Harbor Run/Walk 5K
Memorial Day weekend.
May 29, 2018
SUMMER
Blessing of  the Fleet
History comes to life with the traditional Blessing of the Fleet Ceremony on Sunday, June 10, 2018, at 1pm, as commercial fishing boats, tugs, powerboats, sailboats, excursion crafts, kayaks and rowboats parade through Bayfield's City Harbor. As they pass by the tip of the pier, clergy from the Apostle Islands community grant each vessel a blessing for safe passage and a prosperous season on Lake Superior. All boats in the Chequamegon Bay area are invited to participate in the ecumenical service and Blessing Ceremony. The service begins at 1pm in Memorial Park. From there, the clergy proceed to the City Dock to begin the Blessing of the fleet. All are welcome at this event.
June 10, 2018 at 1pm
Apostle Islands  Inline Marathon
If gliding along smooth pavement through scenic woodlands offering breathtaking views of Lake Superior sounds like your idea of skating heaven, the Apostle Islands Inline is the perfect event for you.
June 16, 2018
South Shore  Lions Father's Day Weekend Fishing Contest – Port Wing
South Shore Lions Father's Day Weekend Fishing Contest
June 16-17, 2018
Bayfield Concerts  by the Lake
Bayfield's Concerts by the Lake take place every Tuesday, from June 19 through September 4, 2018 in Memorial Park. Music begins at 7pm. In case of rain, the concert will be held at the Madeline Island Ferry Line terminal building, at the base of Washington Ave.
June 19 – September 4, 2018 on Tuesdays
Lake Superior  Day Celebration – Port Wing
A full day of fun! Check out the schedule of events!
June 21, 2018
Superior Vista's Bike Tour  – Washburn WI
Enjoy cruising the gently rolling hills with views of Lake Superior and the surrounding forest and countryside. Loops of 13, 19, 34, 52, 70, a 40-mile out and back and a century (100-mile) ride! Fully supported ride with route map, support vehicles, and food/beverage stops en-route and at the finish. Some routes overlap so you can decide to shorten or lengthen your ride as you wish.
June 23, 2018
Ashland's  Bay Days Festival
Bay Days offers great, old-fashioned family fun with activities for all ages! Kids will love the baby crawl, toddler run, big wheel and don't forget the free activities. The Little Minnow Kids' Triathlon provides age-appropriate swimming, running and biking courses for children ages 5-13. Bay Days also features delicious food, arts & crafts, a strongman competition, live music and entertainment, a pie-eating contest, dog jumping contest and much more!
July, 2018
Brownstone  Block Party
Visit beautiful Washburn on the shores of Lake Superior and enjoy the weekend of events.
June 27-29, 2018
Board  Across the Bay
Washburn Board Across the Bay honors the life of Tom Blake; a native son of Washburn and one of the world's well known long board surfers.
July 27-28, 2018
Heritage Days In Hurley
Washburn Board Across the BayThe Hurley Area is home to some pretty impressive, one-of-a-kind features and even some world records. Click below to discover Hurley's great history and heritage!
July 28-31, 2018
Paavo Nurmi/strong> Marathon
Where were you in 1969? If you were in northern Wisconsin during the summer of '69 you could have seen or even run in the first-ever Paavo Nurmi Marathon. If you weren't here for that running, plan now to come to Hurley, Wisconsin for the annual running of the Paavo Nurmi Marathon, always held on the second Saturday in August.
August 11, 2018
Ashland County Fair
We welcome you to the Ashland County Fair. The fair has been located in Marengo, Wisconsin since 1963.
August 16-19, 2018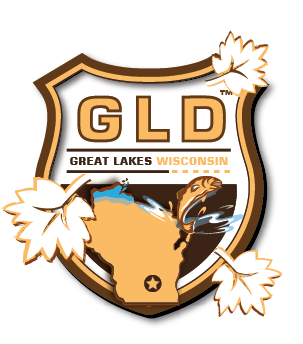 FALL
Washburn  Color Rides
Sponsored by North Coast Cycling Association and the Washburn Area Chamber of Commerce. Enjoy a series of three group rides and a Saturday evening party to enjoy the fall colors and enjoy the company of others! All rides are free and open to the public.
September 28, 2018
Big Water  Film Festival
Films for 2018 are beginning to come in and the Committee is hard at work in reviewing them. Our schedule for 2018 will be posted early this Fall. You are invited to submit your films, feature films, documentaries, animation, or any other creative film expression for consideration for the upcoming film festival. Find out more using the link below.
November 7-11, 2018
"Highlighting what makes the Lake Michigan Shoreline… Great!"
Lake Michigan — West Shore Events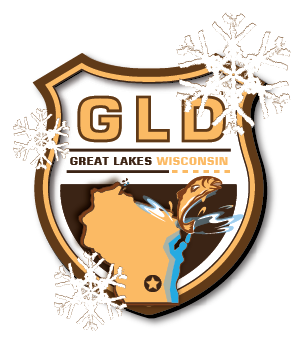 Winter
COMING  SOON
COMINGSOON.
Coming Soon
"If we missed an event or fest that you look forward to every year, let us know. If it fits with GLD's mission, we will find space."
Contact Our Team!