Finally A Site That Sums It All Up!
Place your business or favorite stop where it will be seen! Great Lakes Drive is a destination that combines research and experience with great regional information and links you may have missed, and places it in the path of the Great Lakes traveler. No Search-engine can put this much information about the Great lakes in a single click. Take a look at the website and you'll see what we mean. Then, take a  look at the offerings below and you'll see we mean business when it comes to driving it toward you.
"Highlighting what makes the Great Lakes… Great!" — Our Team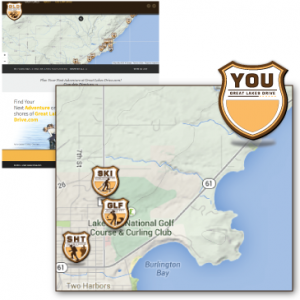 List a Location. It's FREE.
All listings on the map are FREE. Plus… you get a full page dedicated to you! We don't accept all places but when we do, we try to find the most interesting and most relevant to the Great Lakes experience, to include: unique sports, accessible adventures, historic sites, great businesses, and fun ideas and links that will make planning a trip to your area… easy. If you have a business or a favorite spot that is not listed on our map, click below and let's get it up for everyone to see!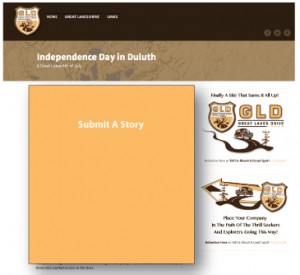 Submit A Story!  We'll Put It Out There.
You've been there! It's probably already on your Blog. If you think it fits our content and audience, send it to us. We would love to consider it for publication and add you to our authors section. Click below to learn more about adding a story to "The GLD Papers".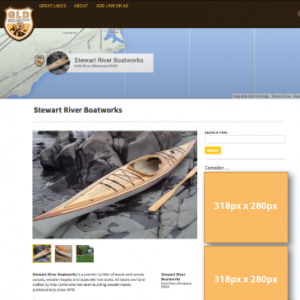 Advertise On GLD!  Your Customers Are Here.
This is where your customers come to plan their trip. All categories in the "GLD-Great Lakes Filter" are separated within specific listings so you can pick your markets and place yourself in front of the audience most likely to buy from you. Click below to learn more about advertising on GLD, to include the easy price difference and market suggestions.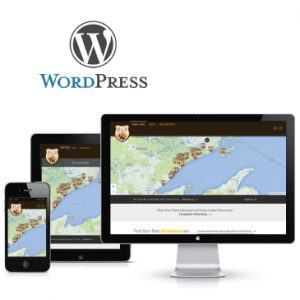 Upgrade Your Website So You Always Look Great.
If your website does not represent your business as well as it should, we can help. Our team will give you a checklist of items to consider and collect so it's easy to setup a responsive website that will work on a desktop computer, pad, and phone, so your customers… can become customers. If you want to look your best at a price that is affordable, click below to find out more.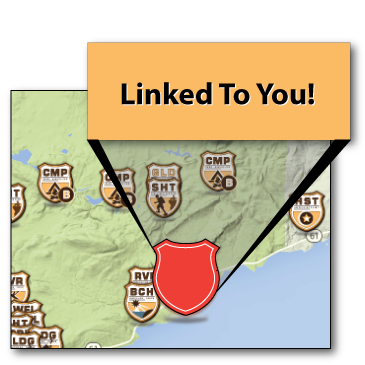 Own A Spot For A Month! We Will Make It Happen.
If you want a special icon placed on the map surface that represents a special event, grand opening, or festival, we can make it happen. Perfect for an event, or just to say, "Hey, I'm right here!" Just click below to find out more about how to do it and what it will cost.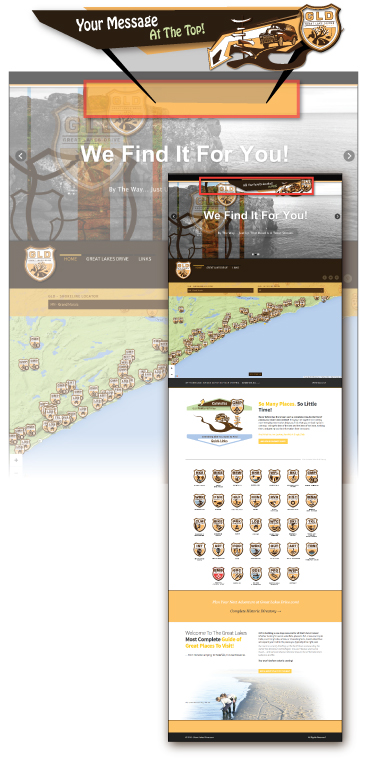 Put Your Self Out Front  With A GLD Header Banner Ad.
Not your typical banner ad, GLD gives you the property with the touch of partnership that let's customers know you are valued by GLD. Consider the article you get along with it! Just click below to find out more about how to do it and what it will cost.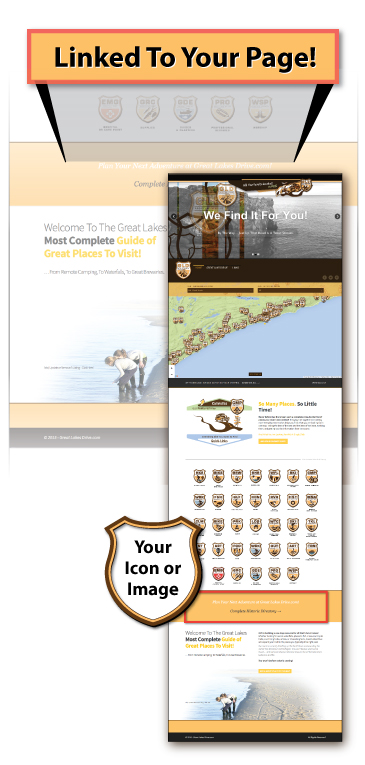 Left to Right on the Homepage.  Where Else Do You Get Representation Like This?
Not for everyone, GLD places you on the homepage with the kind of promotion that only the "here to stay" think about. Consider what you get along with it! Just click below to find out more about how to do it and what it will cost.